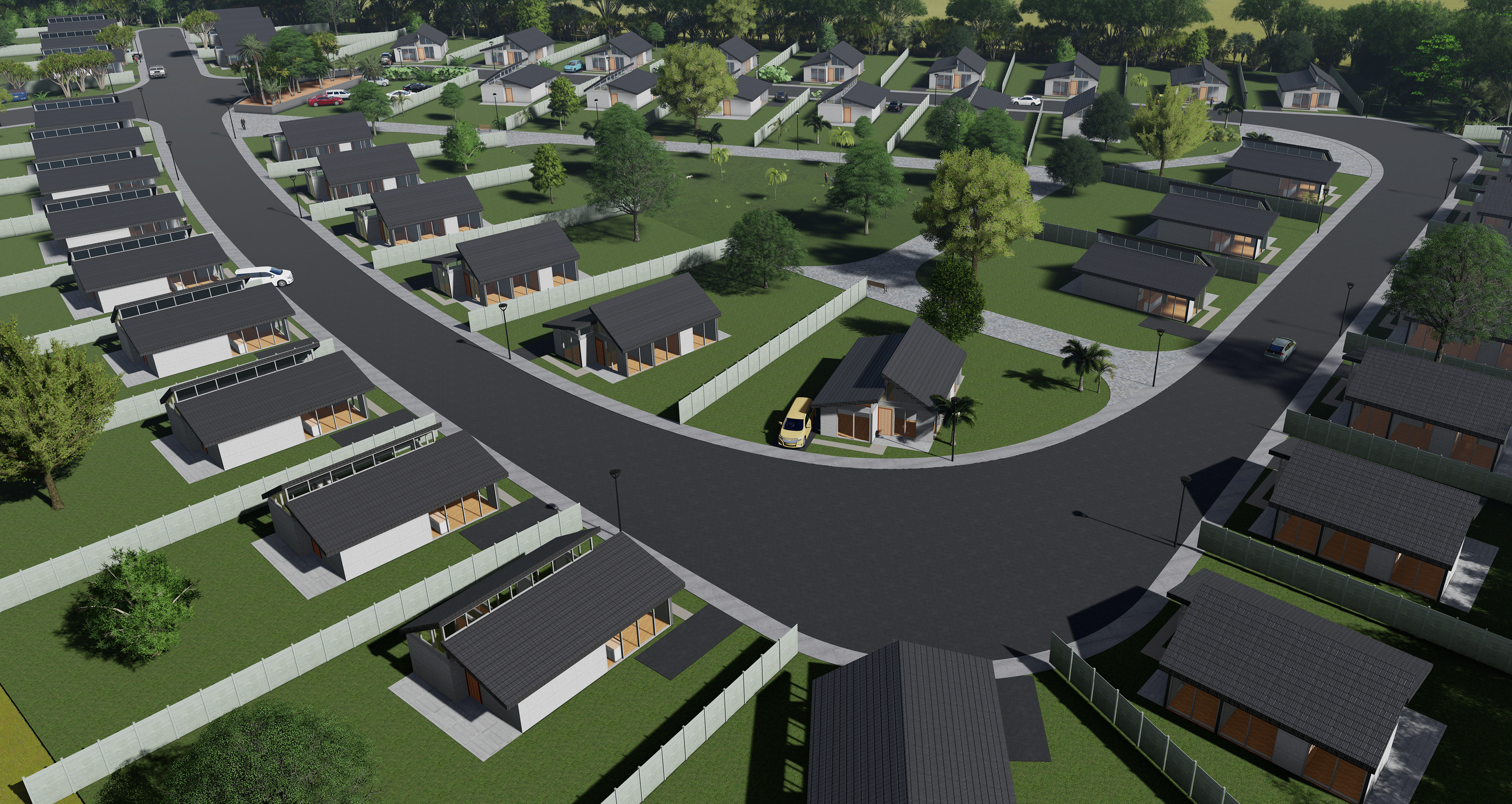 Social housing is a catalyst that enables humanity to achieve their goals, from raising healthy children to pursuing education, jobs and opportunity. When affordable housing is in short supply the whole economy suffers. This project was focused on designing an affordable housing proposal for a new neighborhood in Los Algarrobos, Panama. Through exploration of Smart city technologies, and affordable materials and utilities, the design focused on creating a plan with a long lasting social impact with an affordable cost. 
Social property investment is redefining the local housing strategy combining social, financial and environment sustainability with smart city planning, public policies and private investments. This type of investments comes with both short and long-term dividends. It is a benefit primarily for those in need of housing and for future generations, it has a long-term payback. Smart City planning has emerged to address the whole aspects of economic, ecological and socio-cultural dimensions. The capability of stimulating economic growth, revitalizing communities and increasing well being is of crucial importance for the future shaping of individuals, families, communities and society as a whole.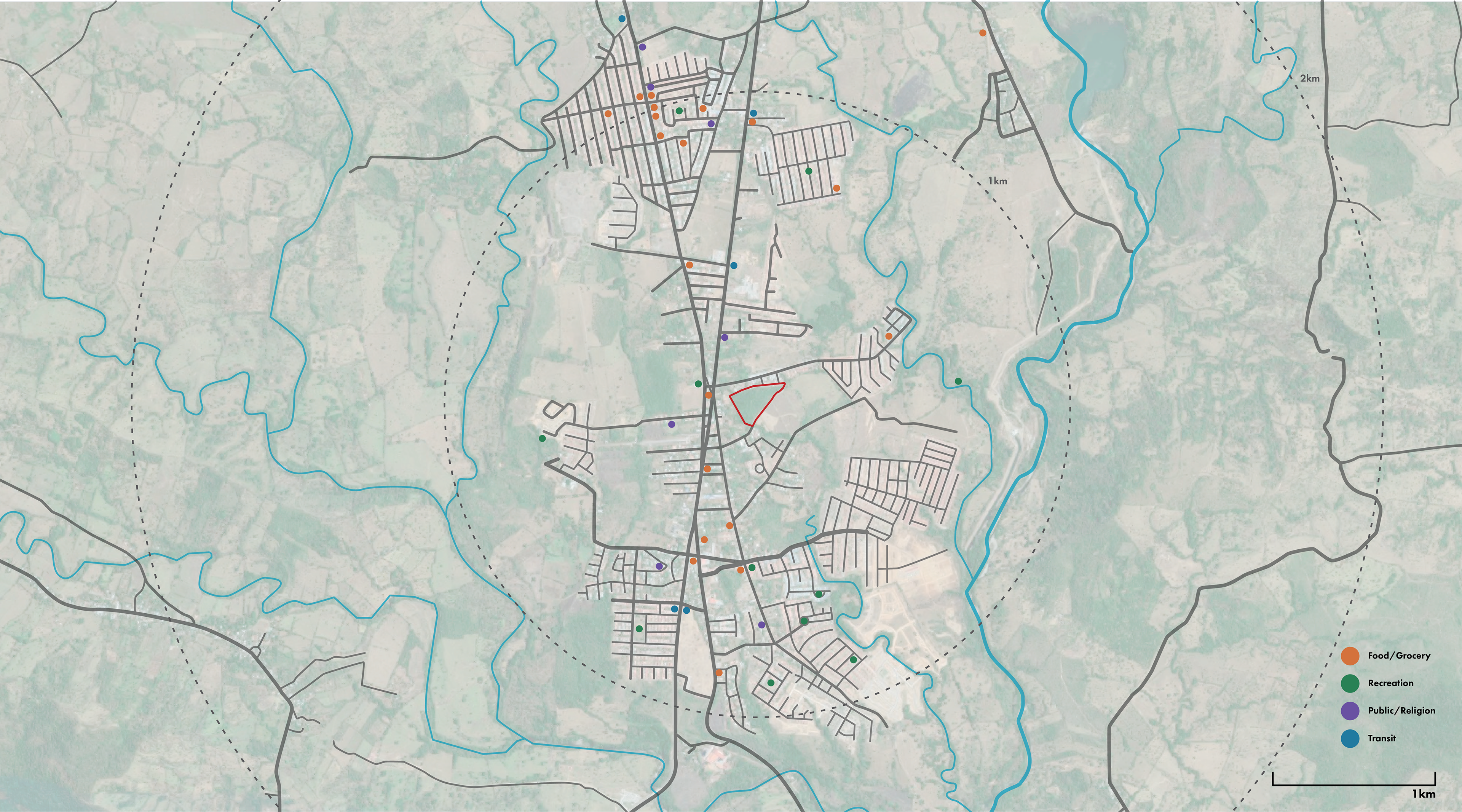 ​​​​​​​
The province of Chiriquí is the second most developed province in Panama with an estimated population of nearly 417,000 in the 2010 census. Despite being the second most developed province, the success is not found throughout its districts. Wealth inequality can be seen through the Gini index of inequality. The index ranges from a scale of 0 to 100, 0 being perfect equality and 100 being full inequality. The province's rating is a 32.9. While the quantitative data is prevalent, the analysis of the qualitative data speaks volumes as well.
With the site being located in the heart of Los Algarrobos, Panama, the primary focus is on maximization of dwelling spaces and integration into the surrounding neighborhoods. Through careful analysis of the quantitative and qualitative evidence on the surroundings, along with the resulting after-effects of designing low-income structures; specifically, the goal of this proposal is to boost the production of affordable housing units and the standard of living.
The site design was divided into six primary components: the Entrance, Circulation, Community/Green Spaces, the Buffer, Drainage, and the Dwellings.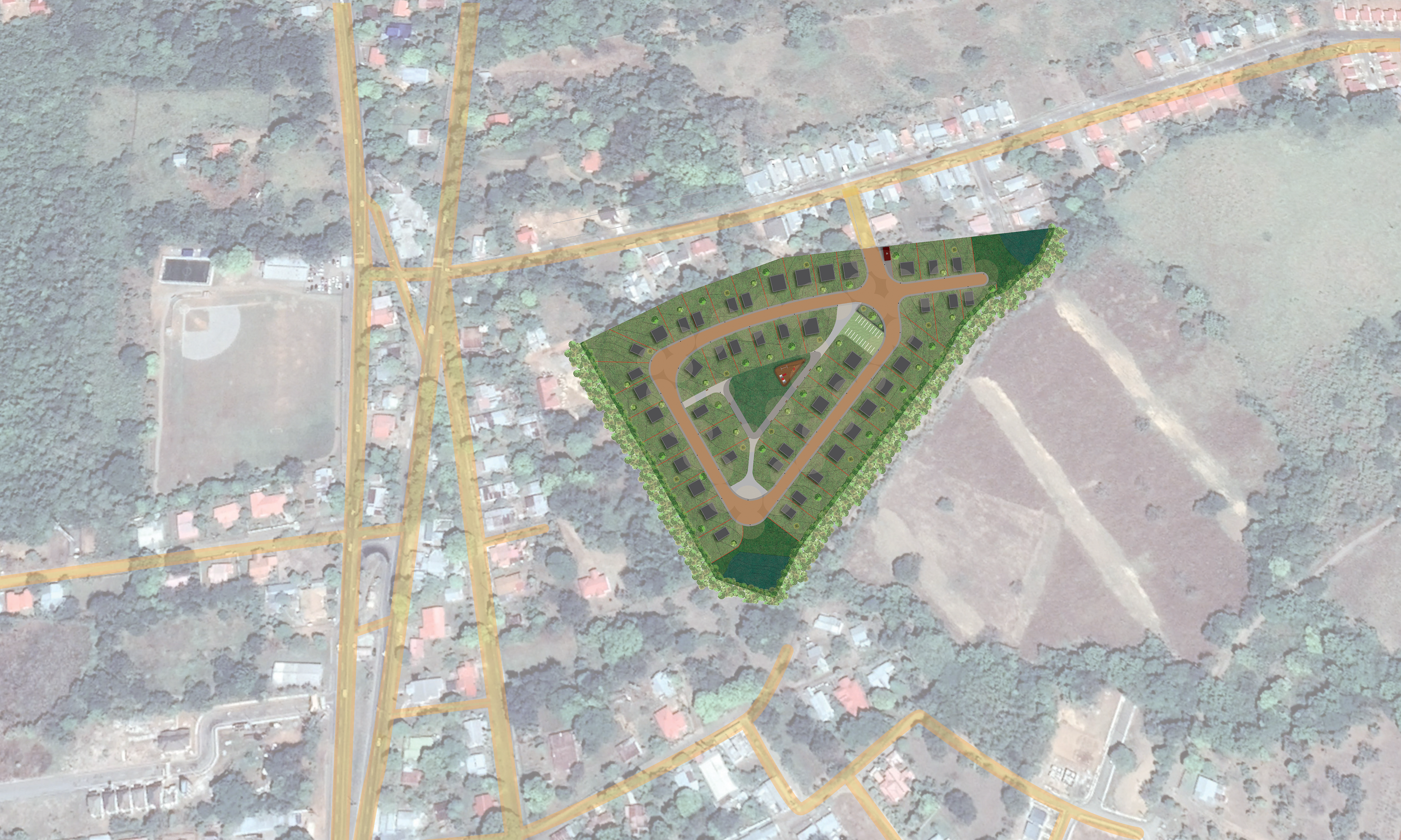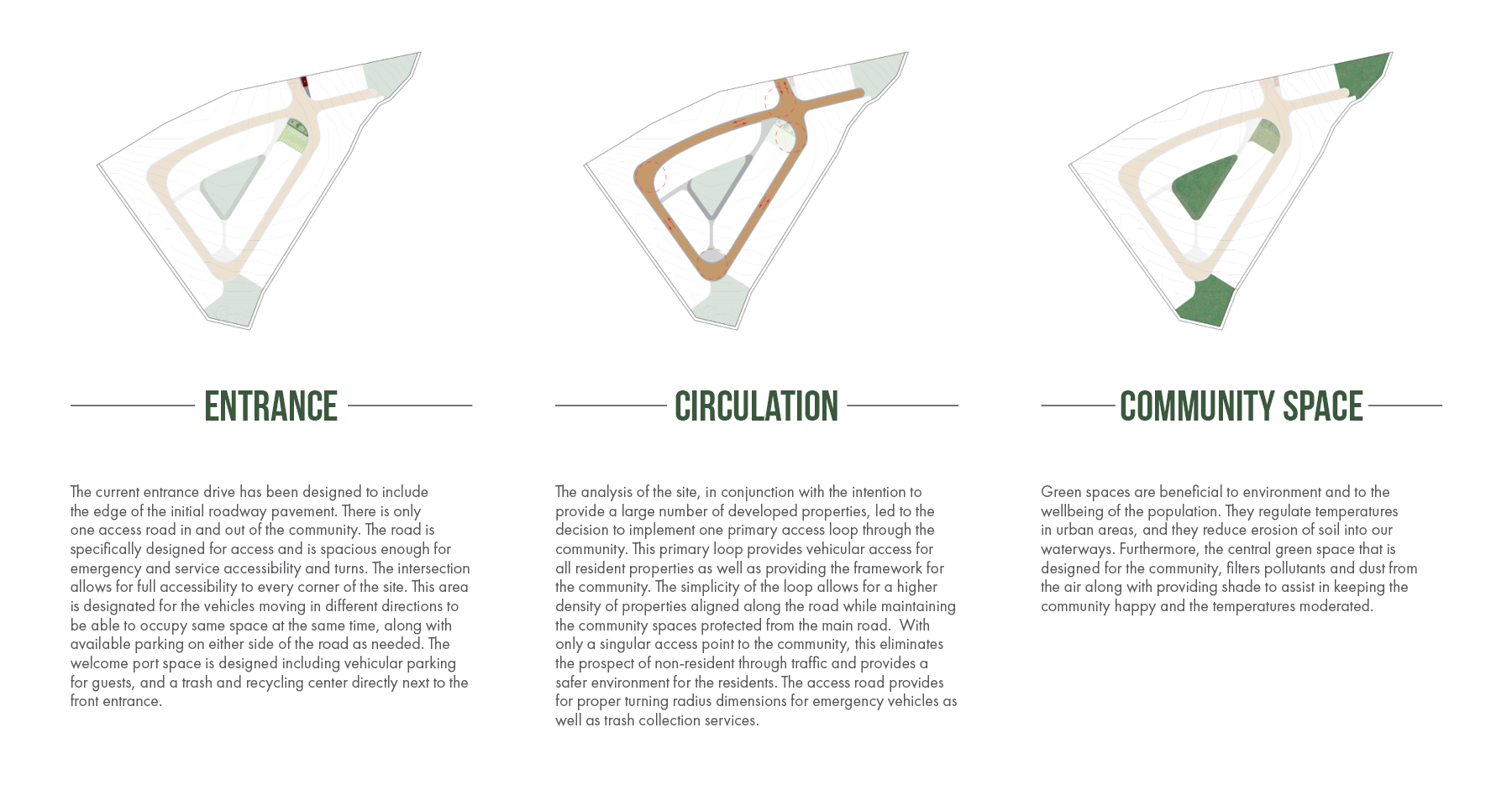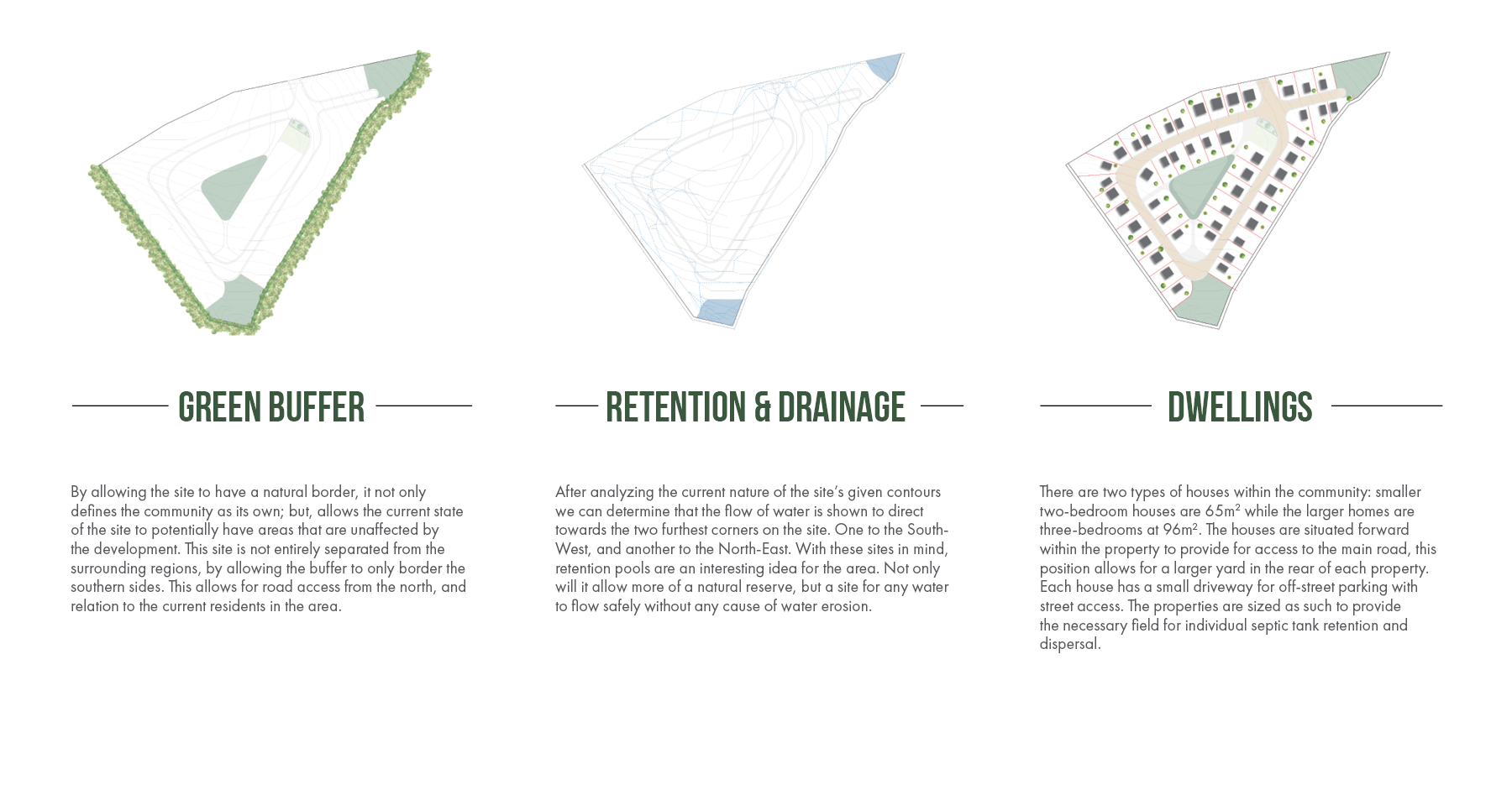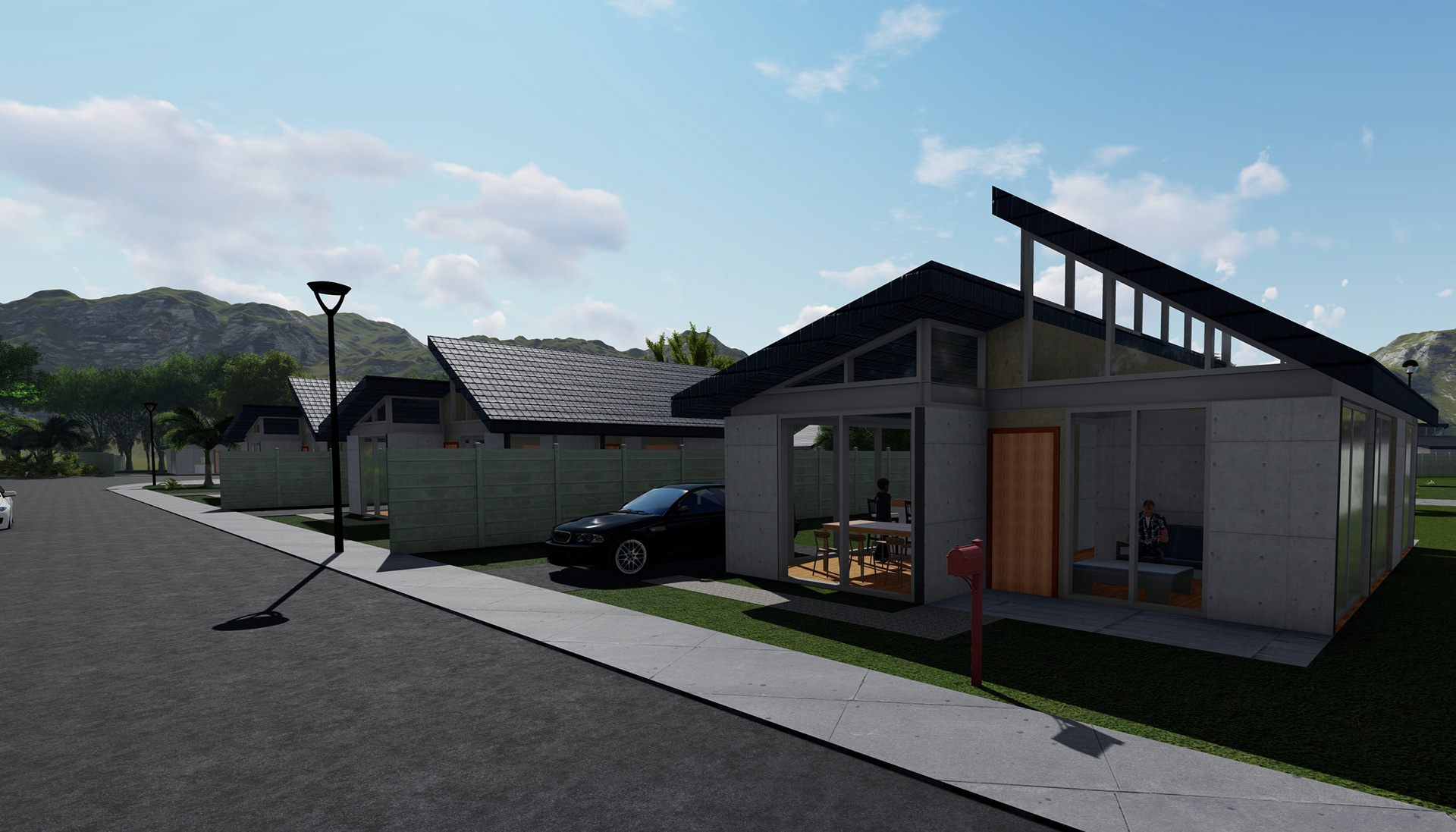 The issue of low income housing has become problematic on an international scale. While there have been many attempts at how to combat this issue, there are two primary, contrasting concerns. The concerns can be found in material quality versus living quality. Many structures that have been built at a lower-cost, are made with lower-quality materials that degrade and falter within a decade of construction. On the other hand, by using higher-quality materials, the organization of the dwelling changes to keep a similar price range, usually ending up in an uncomfortable living situation.
To combat the issue of quality versus quantity, the design utilized an affordable, yet long lasting primary material of prefabricated concrete panels. These pre-fab panels allowed the design to be cost effective, while maintaining construction efficiency. 

With the site's use of a septic tank for each property, it was necessary to plan with the intention of having space on each property to allow access to these tanks. This home design allows that access by minimizing space from width of the site, to extending the residence length wise. By splitting the house into private and public spaces, it is also able to segregate any necessary plumbing and utility fixtures to one side, allowing for an easier access to septic tank disposal.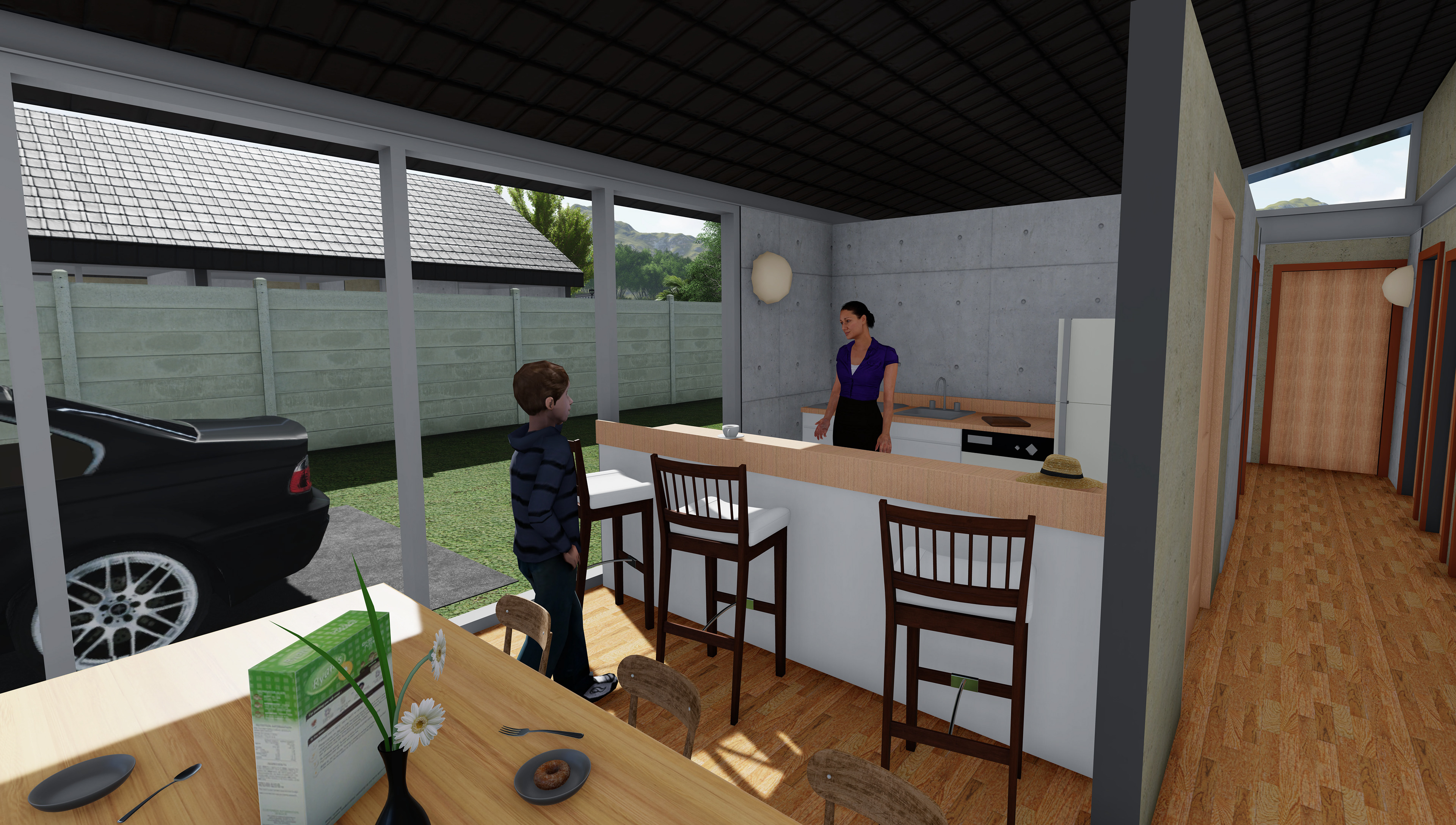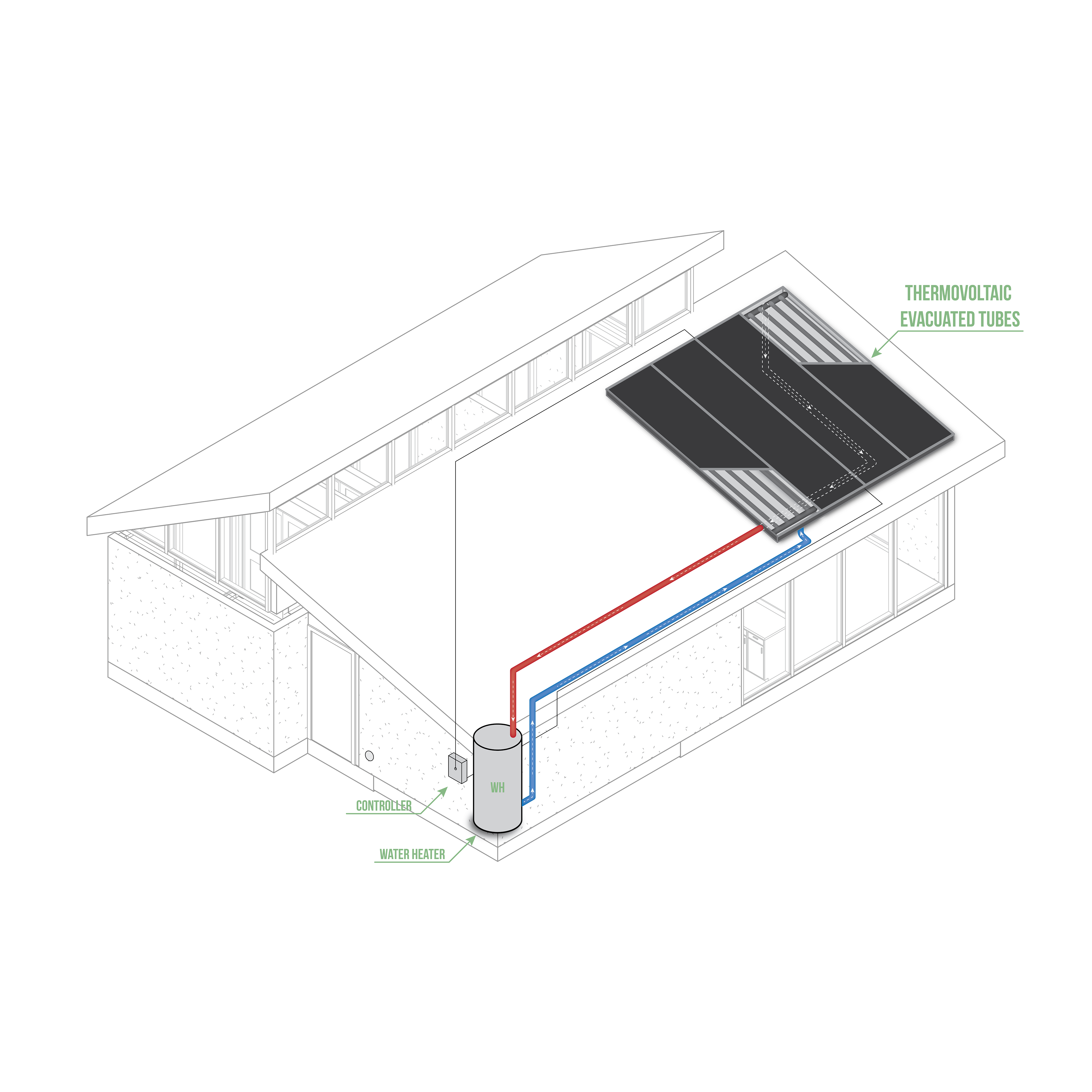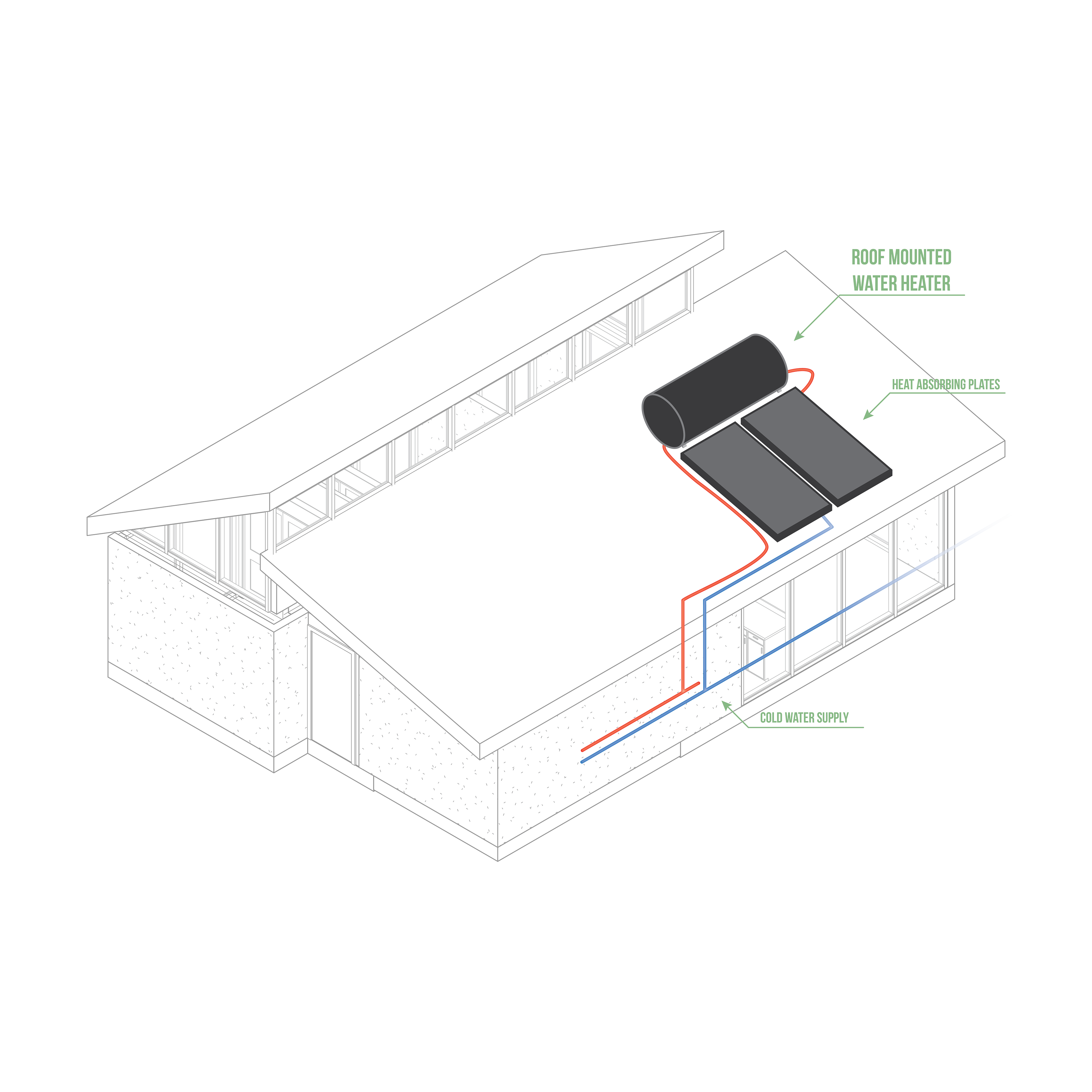 To maximize efficiency, research and analysis was done on passive utility technologies such as solar panels, thermovoltaic evacuated tube systems, and room mounted water heaters. These systems would be installed with the construction of the homes, and payoff the investment within ten years of use.